Kafka Summit London 2022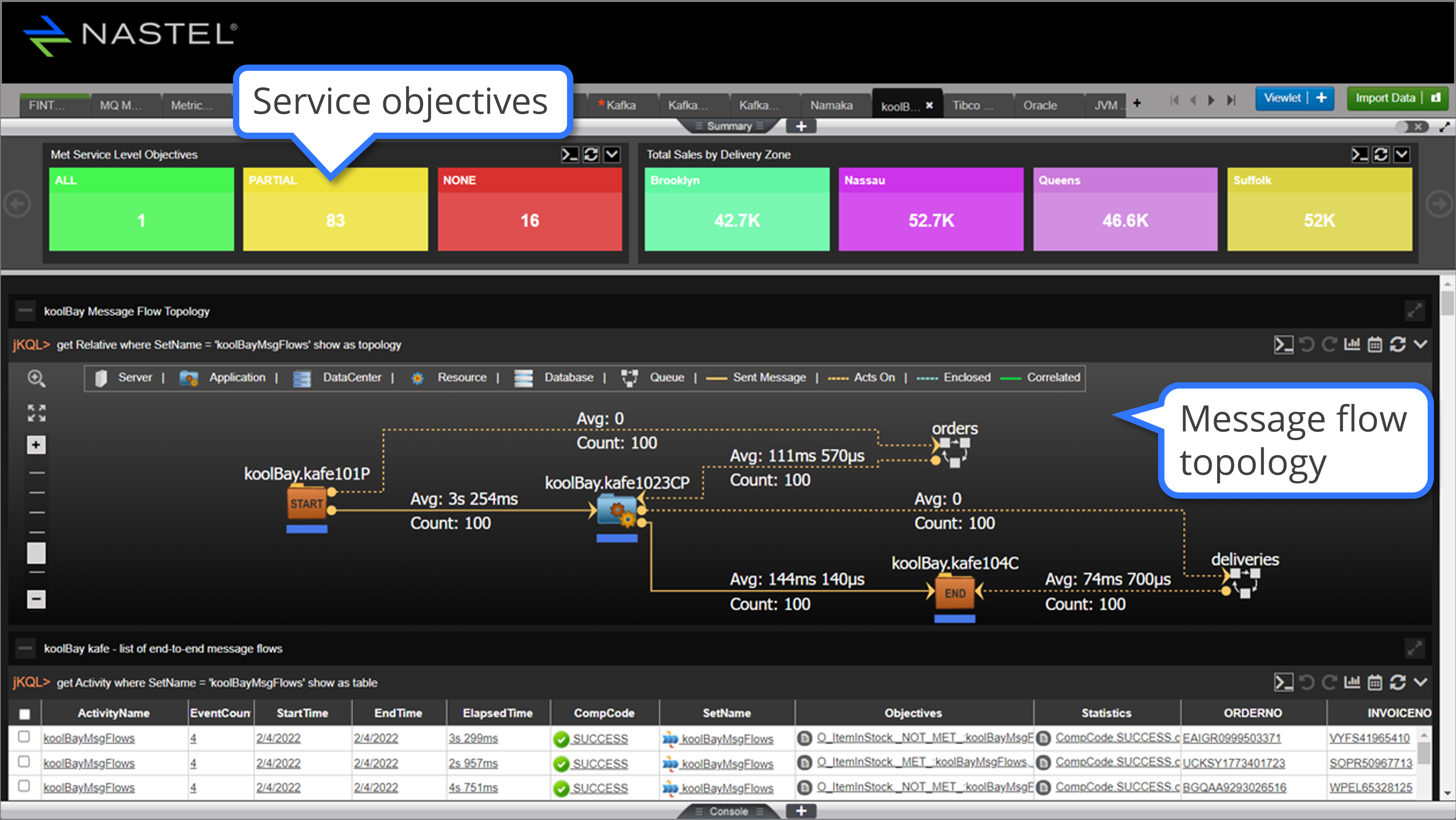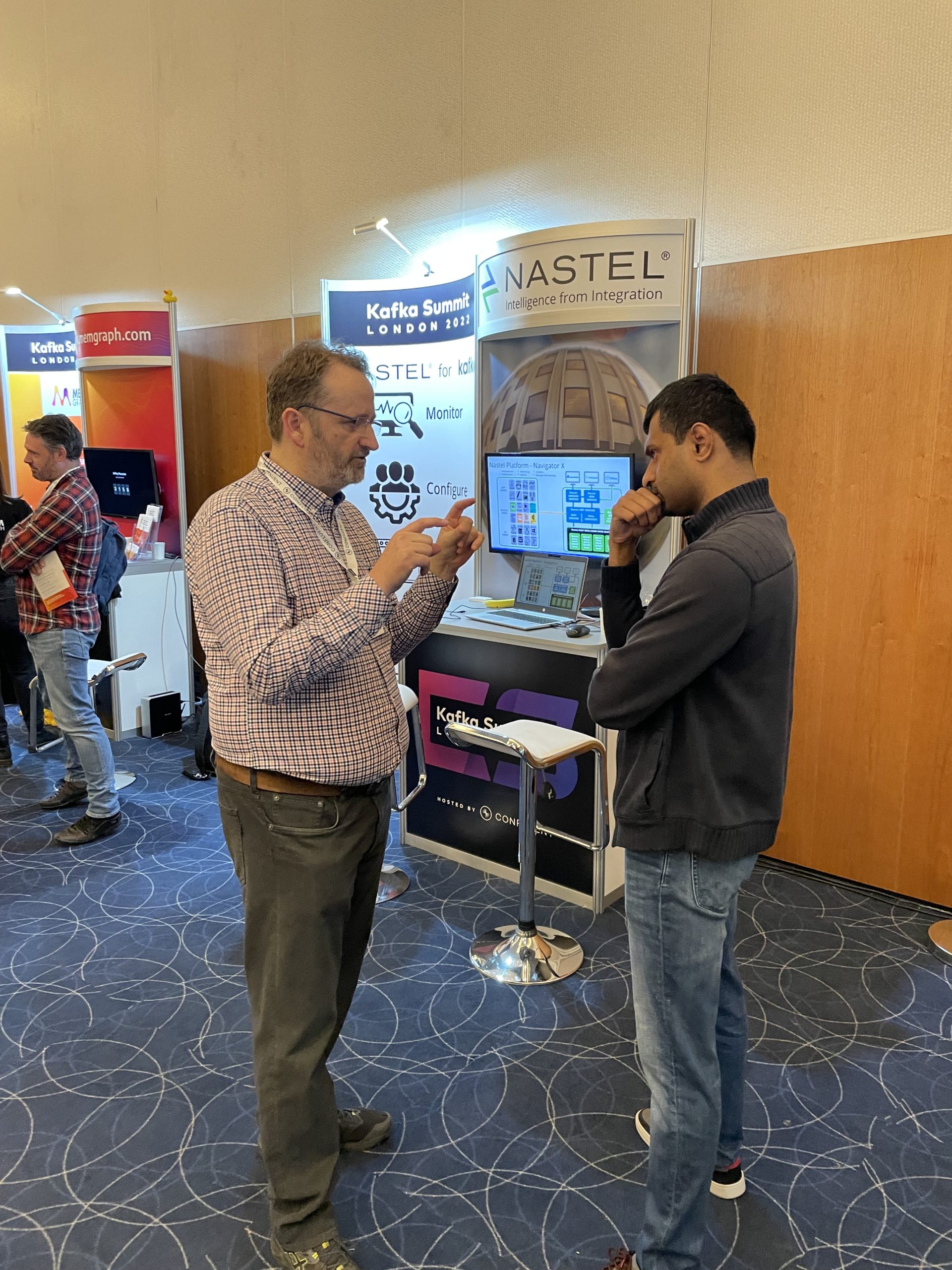 We had a fantastic time at the Kafka Summit this year. It was so great to be meeting everyone face to face again after such a long break. It was interesting to see how people had progressed with their Kafka implementations. At the 2019 event, people were just getting started trying out Kafka in small test environments. Still, no one had enough production experience to understand their needs for management at scale and production support.
This year we presented our Nastel Platform for complete lifecycle management of Apache Kafka and the derivatives (Confluent, Cloudera, IBM Event Streams). Whilst our solution covers monitoring and secure self-service configuration, It was particularly notable that people were highly interested in our transaction tracking solution, which covers end to end tracking of business transactions across multiple middlewares and infrastructures, showing both a business and IT view and providing alerting and root cause analysis as well as management information. You can read more about the solution here.
The recordings and slides for all the sessions are now available here.