The Evolution of IBM Integration Bus to App Connect Enterprise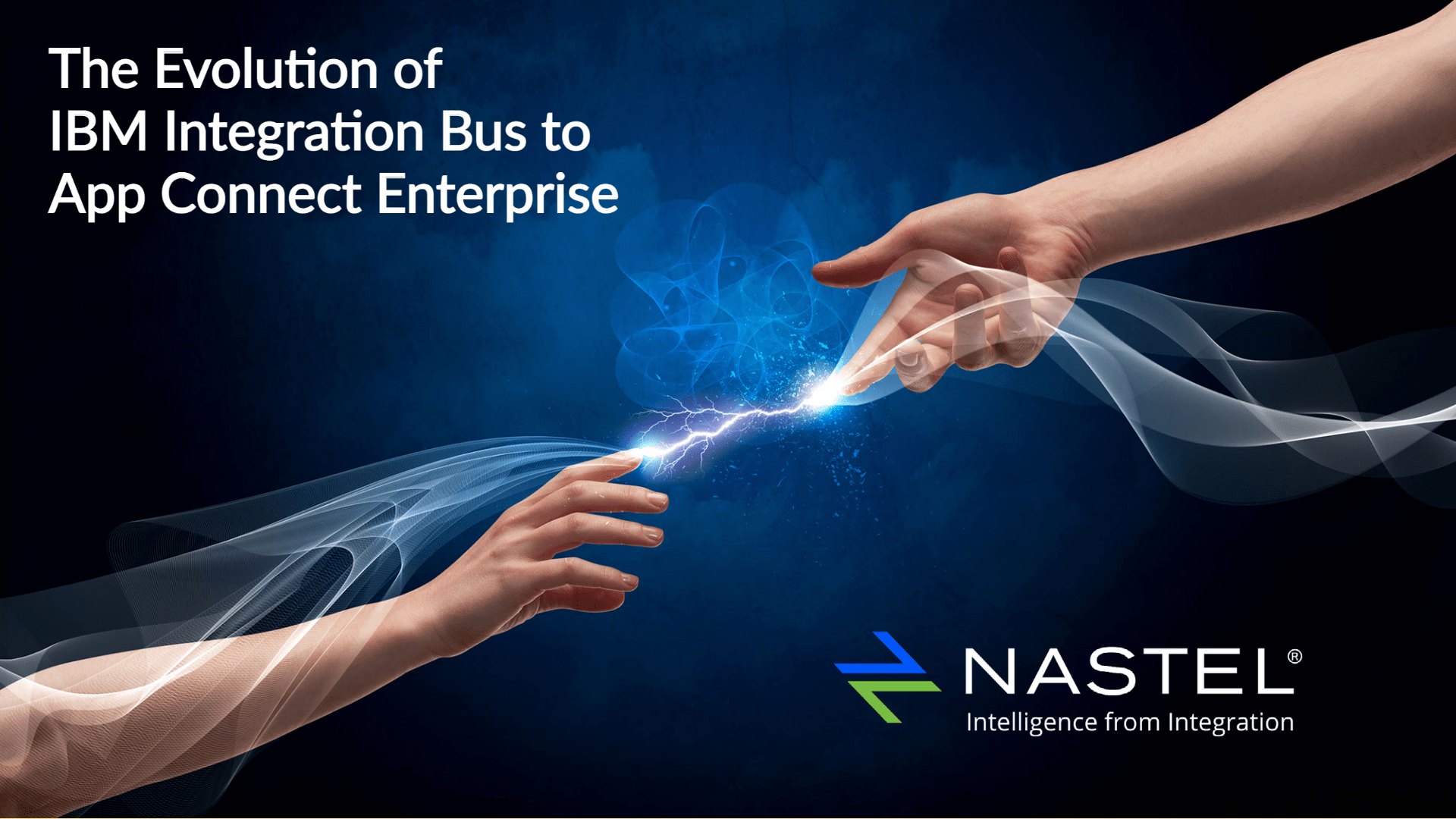 IBM Integration Bus was one of the first messaging middleware applications to be developed and it has gone through many iterations to reach the stage we are at today with App Connect Enterprise. Like any software application, it has become more feature-rich as time has passed and each iteration has marked a new milestone in the capabilities that it has delivered. We will trace some of the evolutionary paths of IBM Integration Bus to see how it came to be where it is today.
IBM Integration Bus (IIB) – Inception
IBM Integration Bus was originally known as MQSeries Integrator (MQSI) when it was launched in 2000. Versions of MQSI ran up to version 2.0. The product was added to the WebSphere family and re-branded 'WebSphere MQ Integrator', at version 2.1, being rebranded again as WebSphere Message Broker in the mid-2000s. It was one of the first messaging middleware platforms that allowed businesses to connect disparate applications together and exchange data between them in a reliable and efficient manner.
In 2013, IBM decided to rebrand WebSphere Message Broker as IBM Integration Bus and added a host of new features that saw new nodes added including the Decision Services node which enabled content-based routing of message requests based on rules and parameters. This offered more control over the way the integrations interacted with each other than ever before.
In 2018, IBM decided to rebrand IBM Integration Bus once more as App Connect Enterprise. The new name was chosen to reflect the product's expanded capabilities, which now included not only ESB functionality but also application development and API management.
The key features that have been added to IBM Integration Bus over the years include:
– Support for more transport protocols: In its early days, WebSphere Message Broker only supported the TCP/IP protocol. However, it now supports a wide range of transport protocols including HTTP, JMS, MQTT, and IBM MQ.
– Improved performance: The latest versions of IBM Integration Bus have been optimized for performance, offering up to 50% faster message processing times than the previous generation.
– Enhanced security: Security has always been a key concern for businesses when exchanging data between applications. IBM Integration Bus provides various security features such as encryption, authentication, and authorization to ensure that data is protected while in transit.
– Greater scalability: IBM Integration Bus can be deployed on-premises or in the cloud, and it can scale up or down to meet the changing needs of your business.
App Connect Enterprise has come a very long way since its humble beginnings as MQSeries Integrator. It is now a robust and feature-rich platform that provides businesses with the ability to connect disparate applications together and exchange data between them in a reliable and efficient manner.
App Connect Enterprise – And Beyond?
ACE is the newest iteration of IIB and offers several improvements over its predecessor. The first and perhaps most notable of these is that ACE is designed to work with more modern application development frameworks such as Node.js and AngularJS. This allows businesses to easily develop new applications that can integrate with their existing system using ACE.
Another key improvement in ACE is its support for containerized deployments. This means that businesses can now more easily deploy and manage their integration solutions in a cloud environment. Cloud-based computing is the direction of travel for the industry and streamlining cloud integration can help save on costs and increase efficiency.
ACE also offers a new graphical user interface that makes it easier to design and deploy integration solutions. The new GUI can help save time and reduce complexity for businesses that are looking to implement an ACE solution.
Overall, the latest version of ACE provides many improvements and new features that can benefit businesses of all sizes.
How Does ACE Compare to Competitors?
IBM actually has its own competitor to ACE and this is IBM API Connect, which is more tightly focused on the integrations with different data sources. API Connect offers more in the way of tools for security, adding authentication and/or authorization to all APIs, bundling APIs together, enforcing rate limits and quotas etc. It is widely assumed within the industry that at some point ACE and API Connect will be bundled into a single software solution.
Another competitor is Mule from Mulesoft and this is well-suited to Rest API development. According to user reviews, many developers who extensively use Rest APIs believe that it is one of the best solutions for this particular aspect of middleware management and outstrips ACE in this regard.
Others believe that Mule can make for difficult and overly complicated coding, necessitating better help and support solutions. ACE definitely stands the test of time against most major competitors, which isn't surprising given the ongoing software development from IBM, one of the largest computing companies in the world.
Is ACE Still Relevant in the Modern Age?
ACE is still an excellent tool to manage your integrations and it can be improved upon further by using the Nastel Integration Infrastructure Management (i2M) platform. This provides a single pane of glass to manage ACE, IIB, MQ and the related application infrastructure for configuration, and observability showing the status of the entire system in real-time, cutting down on the number of false-alarm alerts and providing secure self-service configuration management and management at scale.
The ability for seamless monitoring in real-time can take a lot of the guesswork and time out of managing complex systems spread across cloud environments and will give your teams unparalleled oversight and control over all aspects of the integrations. The ability to detect, monitor and rapidly resolve any anomalies makes the use of the Nastel i2M platform a no-brainer and a potentially huge money-saver for any business group that works with messaging middleware.