The CEO Rebooting AI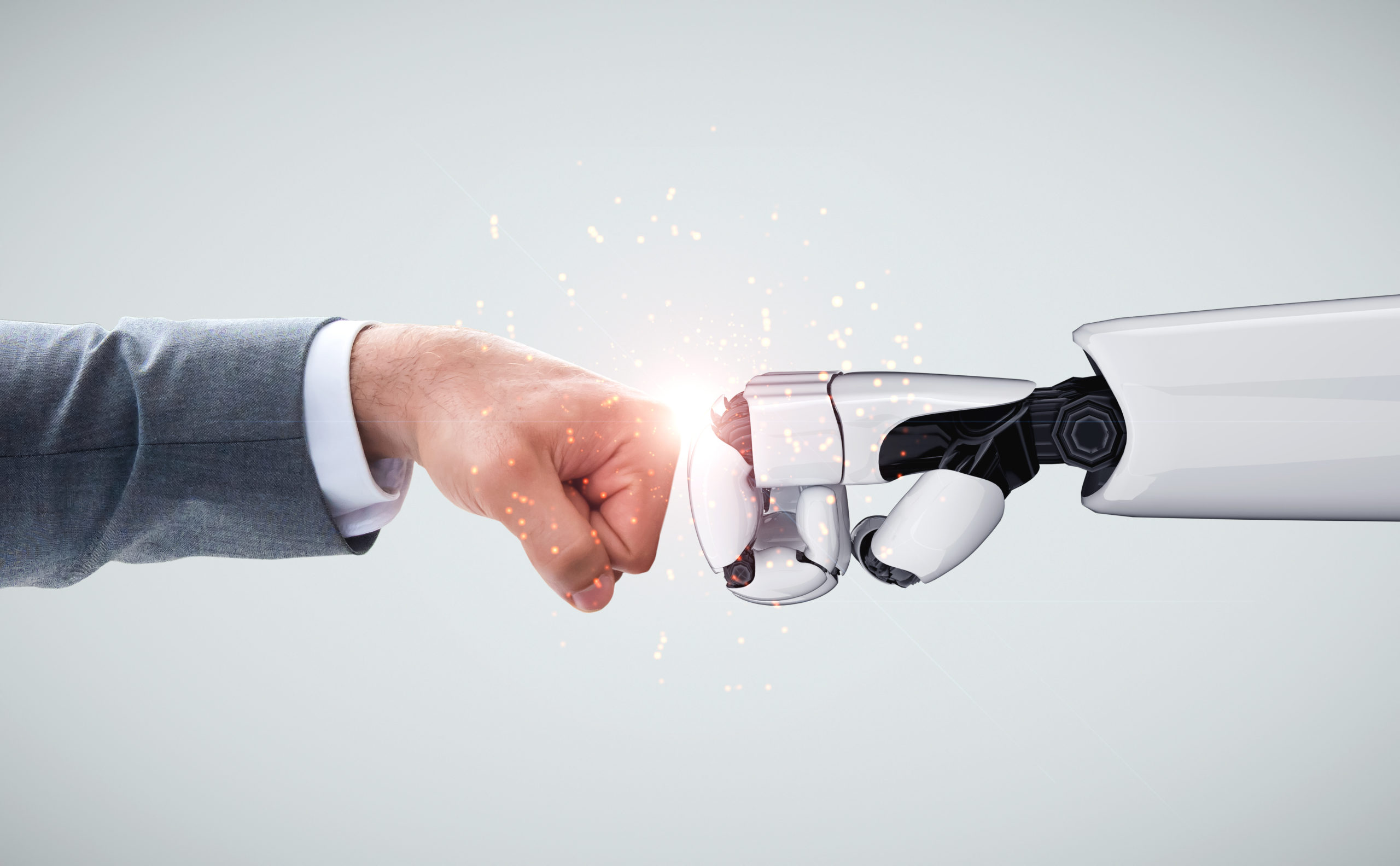 Few people can claim the moniker of "pioneer" in building the internet as we know it. Rami Rahim, CEO of Juniper Networks, is one of them who had a front-row seat in the late 90s to the infant days of building the internet. At the time, I along with other Silicon Valley CEOs, was frantically building out web 1.0 companies, which required a grueling DIY business creation approach.
Back then, we all had to build everything ourselves, like hardware, software, data centers and even dial-up access networks—without convenient, low-cost broadband and AWS services that allow us to quickly launch services, apps and sites now. The predominant problem pioneers like Rahim were trying to solve for us centered on creating massive networking hardware capable of keeping up with a world teeming with people interested in logging onto the world wide web—especially bandwidth thirsty online games companies like mine at the time. He served as a key engineer on the founding Juniper team that brought to market breakthrough silicon inside computer hardware that helped scale the global internet to what it is today and holds 17 patents in various networking technologies.
While the challenge of keeping up with insatiable demand for network services will never go away, and our reliance on the global internet has never been greater, the game has changed, and requires yet another reboot—and a new way of thinking about computer networks.
As I've been delivering keynotes and digital-transformation executive education sessions about buzzy innovations on the horizon, like Web3, metaverse and self-driving cars, it's becoming clearer that there is not just a consumer sea change ahead, but the technology infrastructure, networking, hardware and software that makes it all happen. And if Juniper and its competitors are going to stay in a leadership position of relevance—they need a reboot.
AI (artificial intelligence) and machine learning have transformed the way we work, shop and play, while enabling entrepreneurs to invent entire new categories—from Hopper, which rebooted when you should buy a ticket to Revieve (where I'm Chairman), which transformed how retailers, brands and media companies personalize health, beauty and wellness for consumers.
Beyond consumer applications, AI has only just begun to work its way into impacting the enterprise at scale. I recently interviewed Rahim for a full episode of The Reboot Chronicles, and discovered his passion around creating AI managed networks that will solve problems we humans are simply incapable of—and usher in the next era of connectivity rooted in delivering flawless operator and end-user experiences.
Turns out you can teach an old dog new tricks.
It's in Juniper's DNA to stay one step ahead.
Headquartered in Silicon Valley with just over 10,000 employees, operations in 50 countries and almost $5 billion in annual revenue, Juniper Networks continues to play a pivotal role in how we all communicate today.
Juniper first saw great success by building exactly what the market needed as the internet scaled.
"We were builders of the infrastructure that helped the internet scale at a time when service providers were really struggling to keep up, because it was at the cusp of the.dot-com boom," Rahim recently told me. "Imagine a little upstart company trying to convince service providers to trust their networks with a startup's technology."
Rahim thinks one of the main reasons Juniper managed to gain trust and investment from service providers was because they really had no choice.
"Traffic was exploding. They needed technology that could keep up with it. We had an innovative new architecture and were developing routers with silicon technology. We offered a very scalable internet, and a great operating system to keep up with that demand," he said.
But with telecom and infrastructure growth recently having slowed due to supply issues, shifting infrastructure needs and competition from cloud services, Rahim, who was appointed CEO in 2014 after his 20+-year career at Juniper, has recently rebooted the business through diversifying into more agile growth; from a hardware-centric world into software, an AI-driven network, security and 5G.
Addressing tomorrow's challenge: complexity
While in the early days, Juniper's claim to fame, credibility and pedigree was scale and performance, today the company is betting on AI and ML to solve network problems before anyone even realizes there's an issue.
Check out their own just released research which shows AI will continue to be adopted by organizations of all kinds thanks to its ability to sift through and analyze mountains of data and make decisions automatically.
Through four acquisitions in the past couple years, Juniper beefed up its portfolio to infuse more automation and AI capabilities throughout its offerings, with an emphasis on the enterprise sector— one where it has traditionally held small market share.
"Right now, if I talk to a CTO, CIO or CEO of a big Fortune 500 company or a telco or a cloud provider, their biggest challenge is complexity in network operations that is slowing them down," Rahim said.
"The solution to that is software driven innovation—AI-driven innovation that will remove the complexity from running networks. And yes, it may one day remove the human factor from running networks altogether."
The reboot seems to be working. Juniper's earned the leader position in Gartner's most recent enterprise-focused wired and wireless network infrastructure magic quadrant and a leader position in their indoor location services magic quadrant; its enterprise revenue has grown in each of the past five years with 19% year over year revenue growth in its most recent quarter; software revenue was up 60% year over year in Q1; and, in fact, Q1 2022 represented the first time in Juniper's 25-year history that enterprise represented its single largest customer vertical.
AI makes use of what enterprises already have
"Data is now the most precious, valuable resource in the world and as a planet we are accumulating data at an unprecedented scale," Rahim said. "I heard a stat that 90% of all data in the world has been accumulated in the last two years alone. So now the question is, what do you do with all this data?"
To Rahim, that's where AI comes in, because it would take up an onerous amount of time to process this data manually, detracting from time that could be spent on more unique and business-enriching tasks.
So, what is AI?
"AI is this new breed of learning – not learning through programming algorithms, it's learning by looking at patterns in data and connecting it to our industry. As an industry we are sitting on a goldmine of information that today is largely untapped," Rahim said.
Enterprises are starting to fully embrace AI, too. In the last year alone, enterprises have surged in their adoption and implementation of AI, according to Juniper's AI survey. The survey found that 63% of company AI/ML leaders consider their companies to be at least "most of the way" there toward their planned AI adoption goals.
"AI, as applied to our industry of networking, is incredibly promising. It gives our customers the ability to collect data in real time," Rahim said.
Despite the misconceptions and narrative that AI is harmful, the reality is that, when applied responsibly, AI isn't anything to be concerned about, according to Rahim.
This article originally appeared on forbes.com, to read the full article, click here.