Thank You Nastel Advisory Board Members!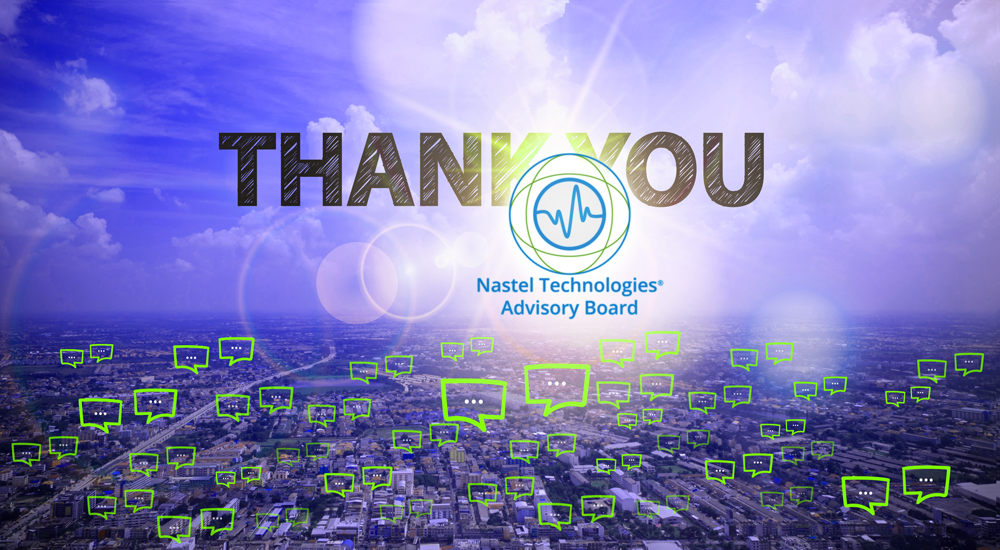 The Nastel Technologies Advisory Board was formed in 2021, a critical time for enterprises today. Made up of business and IT leaders from a wide variety of sectors, the common thread is that these enterprise leaders and innovators understand the incredibly important role of the integration infrastructure layer (including messaging middleware and much more) in their hybrid enterprises. They also strive to make their organizations better through exchanging ideas, examining trends, and directly impacting the toolset for the next phase of managing the integration infrastructure which supports their critical and new applications across their entire hybrid enterprise.
That is great news!
The even better news is that our Board, and likely their many industry peers, have indicated they will be returning to in-person events next year.
As valuable (and hopefully enjoyable) as our 2021 virtual board meeting event was last month, we are looking forward to getting the group together in person in 2022 and having more interaction among Board Members, our R&D, Executive, and Product leaders, and invited expert guests.
On behalf of Nastel Technologies and the entire Advisory Board Steering Committee and staff, thank you for your time, thoughtful feedback, and input on our product roadmap, and all the great discussion on the industry's business and technical challenges, trends, and opportunities.
With your valuable help, we are now looking forward to building better products for our shared future and a brighter future overall for the organization and growing enterprises like yours. We are looking forward to updating everyone on our progress in 90 days!
About Steven Menges: A business-to-business (B2B) innovator and products executive with 20 years of progressive experience, Steven Menges is a frequent industry author and speaker on enterprise computing, data analytics, managed service providers (MSPs), IT Security, regulatory compliance, and buyer's journey-based engagement. Mr. Menges is also an Adjunct Instructor and Capstone/Thesis advisor at the NYU MS in Management and Systems (STEM) and MS in Integrated Marketing programs and is the co-developer of the Business-to-Business Marketing Maturity Model. Mr. Menges drives adoption and product efforts for Nastel Technologies and is the Director of the Nastel Technologies Advisory Board.