Nastel Technologies: Getting to Know Us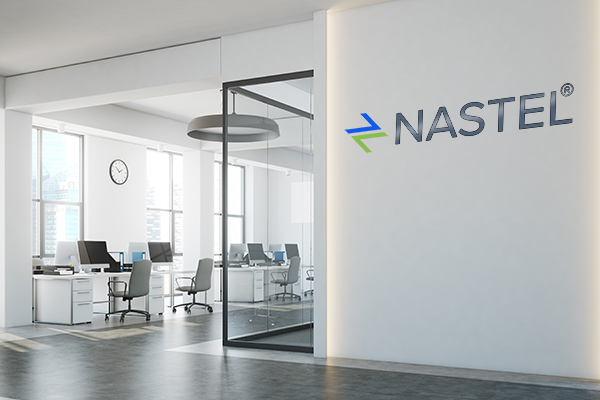 At Nastel Technologies, we strive to deliver new ways to integrate your technology stack and make your applications and platforms work better for your needs. In fact, we have almost 30 years of experience doing just that through the development of powerful yet flexible messaging middleware solutions.
Who Are We?
Nastel Technologies is a 26-year veteran of the messaging middleware industry. We've worked with clients across an incredibly wide range of industries and verticals to innovate and deliver crucial solutions to their most pressing needs by helping them understand the context of their time-series performance data and effect improvements in performance compliance and user experience.
We were founded in 1994 by David Mavashev, our CEO. Since then, Nastel Technologies has grown considerably, becoming the leading expert on exploiting messaging middleware environments and message contents in the world. We also work with some of the world's leading companies, including BlueCross BlueShield, Citi, Dell Technologies, and many others.
What Does Nastel Technologies Do?
At Nastel Technologies, we solve problems that seem unsolvable. We bring years of experience, insight, and knowledge to bear, combined with innovation and advanced technology to deliver dramatically reduced problem resolution times (MTTR) and a reduction in the number of events that take place (MTBF), along with the near-elimination of war-room scenarios. Of course, we also deliver improved efficiency and effectiveness, as well as increased regulatory compliance.
A Look at Our Technology
Technology is at the heart of everything we do. We have pioneered messaging middleware technology that allows our clients to create a cohesive, interconnected platform from disparate systems and applications.
Our technology delivers real-time monitoring across all types of machine data using a library of open-sourced but supported connectors that provide both agent and agentless methods to meet your unique and evolving requirements and security concerns. From databases to log files, infrastructures, applications, IoT elements, and blockchain, if it's machine data, we can monitor it.
Where Does Nastel Technologies Fit into the Bigger Picture and What Benefits Can We Deliver?
Where do our offerings enter the picture for your organization? We sit at the intersection of several familiar markets, including application performance management (APM), message orientated middleware management (MOM), and artificial intelligence operations (AIOPS).
In terms of benefits, Nastel Technologies delivers a great deal. What could you achieve with unified messaging and communications between applications and platforms? Our unique ability to utilize messaging middleware's configuration data contents to abstract a deeper understanding. We enable our clients to delve into data previously hidden by how elements of their data stack communicate. We extricate that information and provide the means to visualize it and put it to work on your behalf.
What does that allow you to achieve? Simply put, you can take a proactive and predictive approach. By accurately identifying events before users are impacted, you can take action immediately and change the situation. It also provides a consistent framework for machine learning algorithms to be applied to discover trends and signals in the data. Those can then be used to enhance usability, performance, and reliability.
The benefits we offer don't end there, though. We also enable faster delivery while simultaneously driving down your total cost of ownership. With improved access to data and better communication capabilities, you also benefit from increased reliability and performance, as well as enhanced governance.
Discover What Nastel Can Achieve for You
What can we help you achieve today? From consulting to training, implementation, and technical support, we're ready to help you build a strong, adaptable business capable of competing in an increasingly global market. Contact us today to learn more.