Mrs. Gallagher's Wedding Dress Can't Talk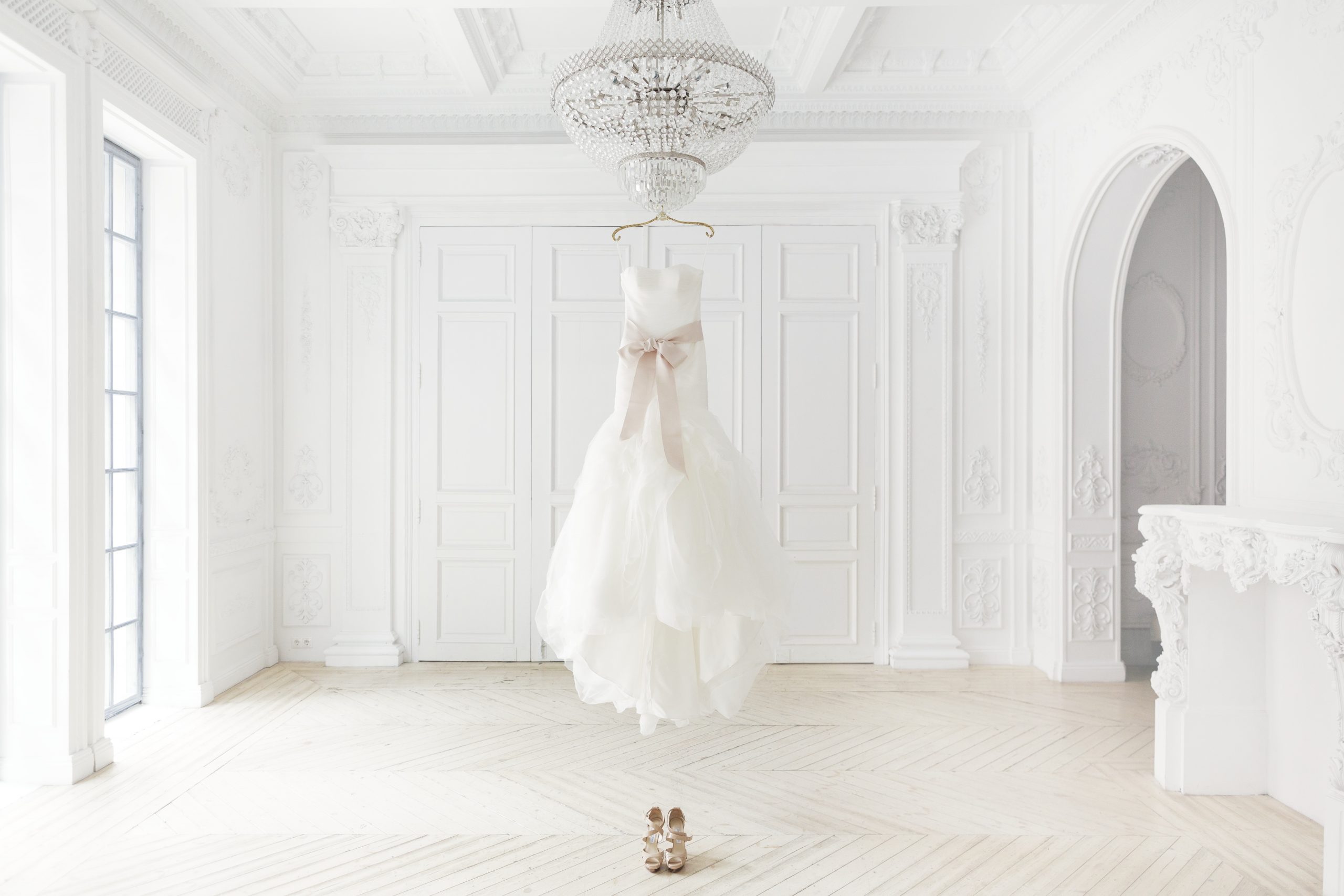 Click here to watch this parable as a video
When you hear people talking about messaging middleware (or messages in general), you frequently hear the term "payload" being used to describe the message content. It's an interesting word.
The Oxford English Dictionary offers a few definitions of the noun "payload". For example: 1. "The part of a vehicle's load, from which revenue is derived." 2. (Computing) "The actual information or message in transmitted data, as opposed to automatically generated metadata".
IT professionals are probably more familiar with the second definition. But the first one is more pertinent. Here's a story about a "payload" …
Mr. Hiram Goldstein owns a bridal dress shop in the Garment District, on West 37th Street. It's been a family business for generations. One of his best customers is Lorraine Gallagher. Mrs. Gallagher has lived most of her life in a 3-story brownstone in Williamsburg, Brooklyn, where she raised 9 daughters. All but one of her girls are married, but tomorrow, her youngest daughter is getting married a few blocks away, at St Peter & Paul. Mrs. Gallagher is anxiously waiting for a package from Mr. Goldstein's bridal shop – a beautiful white wedding gown, like the 8 other dresses she's ordered from the shop over the years.
Mrs. Gallagher's package is one of dozens of deliveries going out today. Despite the fact that heavy traffic can often cause delays in New York City, Mr. Goldstein doesn't usually worry about deliveries. He works with a bicycle courier service that ensures speedy delivery of packages across the five boroughs. His usual couriers, James, Victor and Abner, are dependable guys. So, when he gets phone call from a panicky Mrs. Gallagher at 9:30 PM, he's perplexed.
He calls his 3 couriers and tries to figure out what happened. James looks at his logbook tells Mr. Goldstein he's certain that Mrs. Gallagher's dress was one of the packages he took from his pick-up point near Bryant Park to the drop-off point near Washington Square. Victor says he remembers relaying several packages from Washington Square to Abner on Delancey Street, and Abner says he completed all of his deliveries in Brooklyn in the afternoon.
Mr. Goldstein calls Mrs. Gallagher at 10:00 PM to tell her that he doesn't understand what happened, all 3 of his couriers have explained that they've done their jobs flawlessly. At this point, Mrs. Gallagher gets upset and says: "Well, Hiram, all I know is 3 guys told you they delivered a package that I didn't get. It's a shame my wedding dress can't talk. If it did, maybe it could tell me where it is!"
Obviously, Mrs. Gallagher refuses to pay for a "payload" that wasn't delivered, and Mr. Goldstein is faced with a loss of revenue … and an unhappy customer who has been loyal to him for many years.
The next day, Mr. Goldstein decides that his business needs to work with a delivery service company like FedEx, DHL or UPS. These companies invest heavily in tracking systems that provide actual updates on the location of packages and help in tracking lost deliveries.
Ironically, lots of organizations of all sizes use application logging systems and APM tools to try to find out "what happened" when important messages are lost or not delivered in a timely manner. These tools provide the application's point of view about messaging events. The applications are just like Mr. Goldstein's 3 couriers: JAmes, Victor and Abner. The messages are just like the package containing Mrs. Gallagher's wedding dress.
Application logging systems and APM tools often tell us a story that's incomplete. For businesses that derive their revenue from message payloads, what's needed is a tracking system that's focused on the message.
Nastel's XRay offers the most complete "deep dive" message flow tracking system available in today's market. Thanks to XRay, unlike Mrs. Gallagher's wedding dress, each message can "talk" – and tell us about its location throughout its journey from point to point.
Nastel Technologies uses machine learning to detect anomalies, behavior and sentiment, accelerate decisions, satisfy customers, innovate continuously. To answer business-centric questions and provide actionable guidance for decision-makers, Nastel's AutoPilot® for Analytics fuses:
Advanced predictive anomaly detection, Bayesian Classification and other machine learning algorithms
Raw information handling and analytics speed
End-to-end business transaction tracking that spans technologies, tiers, and organizations
Intuitive, easy-to-use data visualizations and dashboards