Middleware & Integration Staff Issue? – F500 Bank Found a Better Approach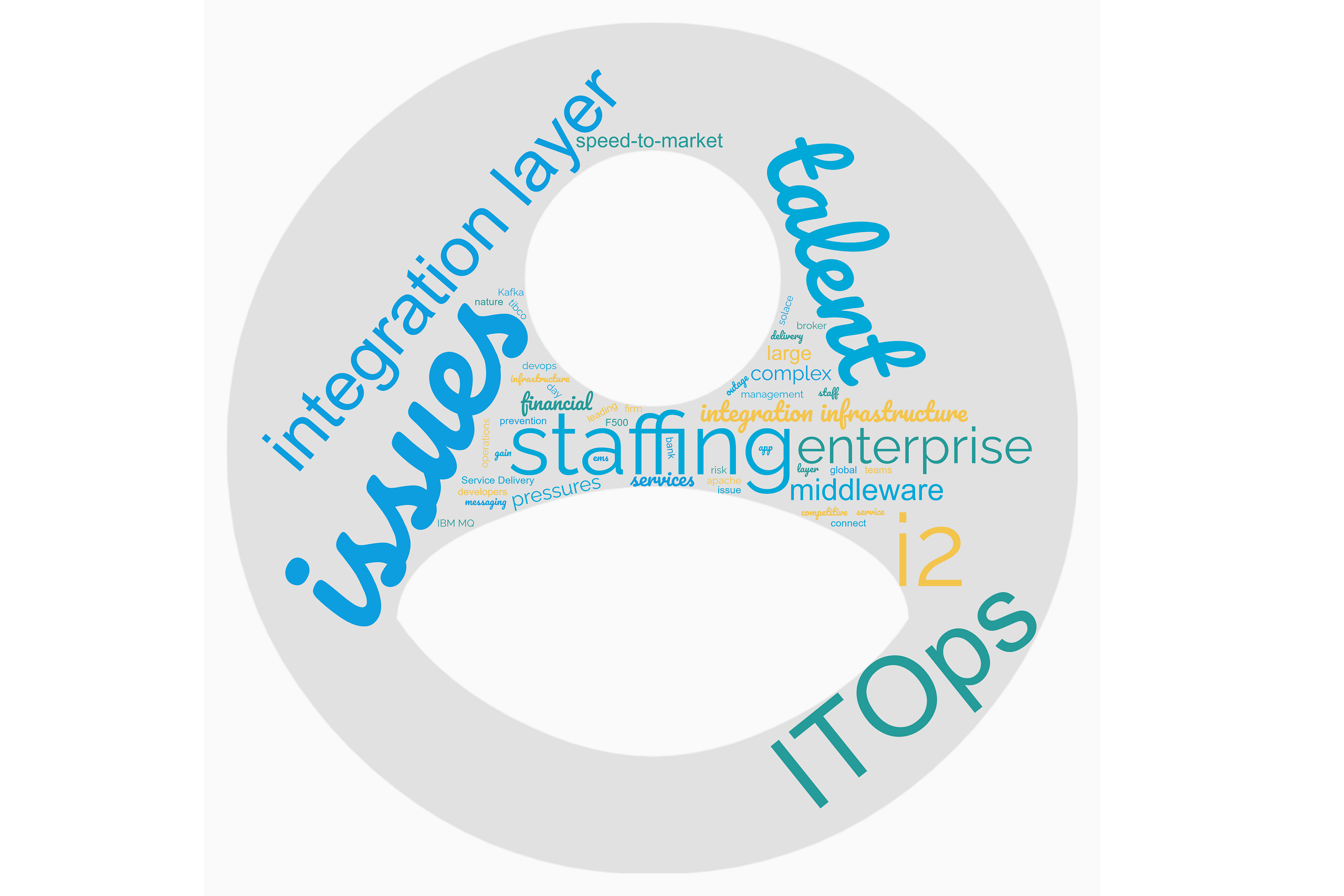 Integration and middleware staffing issues within IT Operations and Service Delivery teams are common, even in the largest enterprises. Here is the story of one large enterprise:
Talent Issues at a Large Global Financial Services Firm
Because of the complex nature of their messaging middleware and overall integration infrastructure (i2) environment, the organization required specialists for each management tool or platform, whether from a middleware vendor, homegrown solution, or third-party management tool. Like most enterprises they bought (or acquired via M&A) i2 from most of the usual suspects (e.g. IBM MQ, Integration Bus / App Connect Enterprise, Apache Kafka, TIBCO EMS, Solace). The environment became increasingly difficult to maintain as workloads continued to rapidly grow.
Furthermore, team sizes to manage this i2 environment decreased along with industry trends, shrinking the team by a whopping 69% in recent years. Staffing became a growing issue.
Outage Prevention and Risk Management Gain in Importance
Coupled with new mandates to prevent outages, diagnose and address problems more quickly (before they become outages), and to start to predict and prevent issues, the Service Delivery team's staffing issues were exacerbated, requiring a new approach at this leading global FinServ.
Speed-to-Market Pressures for the i2 Team
An integration layer growing larger and more complex by the day, and competitive pressures to develop and release new digital product features and services at an accelerated rate, further put middleware and i2 administration, automation, and analytics in the crosshairs. The Developers & Operations staff were flooding the tiny middleware management team with requests, each of which was time-sensitive and impacted "Speed-to-Market" for new products and features. The situation became untenable and put industry competitiveness at risk.
What Did This Leading Financial Services Enterprise Do?
They implemented Nastel's Integration Infrastructure Management (i2M) platform which offered them a singular visibility and control layer over middleware and integration infrastructure providing automated administration, transaction tracking and analytics, and monitoring and observability. The Nastel Platform enabled the enterprise to meet its operational and risk management goals with only a fraction of the IBM MQ and other i2 staff they had just a few years ago.
Proof: Leading Analyst Firm Did a Study & Tells Their Story in a New Webinar
A leading industry analyst firm conducted an independent study of this F500 firm and documented the details of the situation and all costs involved. The analyst firm then calculated and catalogued all the confirmed cost savings and benefits received. The lead analyst from the study details the numbers, tells the real story in just 30 minutes, and takes your questions in this upcoming webinar:
WEBINAR: Tuesday, July 19th, 2022, 11:00 am ET (8:00 am PT | 3:00 pm GMT)
Register Now to discover how the firm addressed its staffing issues and also realized 199% ROI and $20.3M in net present value over three years and payback in less than 6 months through secure self-service configuration management, improved efficiency & uptime, and reduced costs from decommissioning vendor-provided, homegrown, and third-party i2M tools.
During this live webinar with Q&A, the presenter will share findings based on his extensive interviews and discuss the benefits the company shared as they developed the study. He and an i2M expert with take all your questions and make the full study available to all registrants.