Delivering Distributed Transaction Tracing Across Integration MESH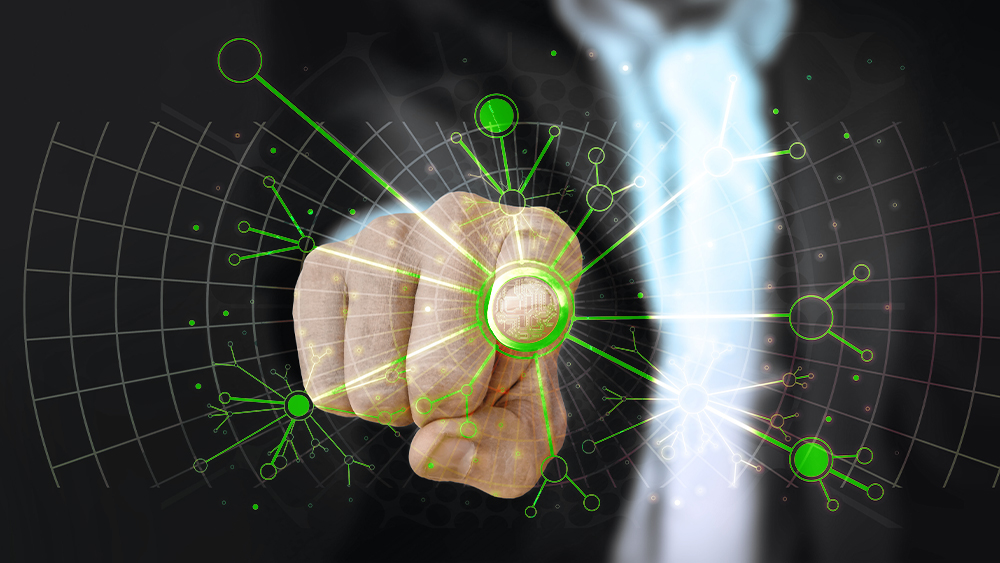 Distributed transaction tracing (DTT) is a way of following the progress of message requests as they permeate through distributed cloud environments. Tracing the transactions as they make their way through many different layers of the application stack, such as from Kafka to ActiveMQ to MQ or any similar platform, is achieved by tagging the message request with a unique identifier that allows it to be followed.
For ease of understanding, it is similar to using an Apple Airtag or any similar GPS tracker to keep an eye on the progress of your luggage at the airport. This enables you to understand where it is at any particular point and observe the progress in real-time. Distributed transaction tracing is indispensable if clarity and observability are essential to you and your business.
Transaction tracing is crucial in today's increasingly complex business landscape, where companies depend on numerous interconnected systems for operations and decision-making. It helps firms identify and resolve issues faster, improving performance, reliability, and customer satisfaction. However, with the shift from hybrid or standalone systems towards distributed, cloud-based architectures, tracing transactions across different systems and components is becoming much more challenging. We will explore how Integration MESH can deliver distributed transaction tracing capabilities, enabling companies to gain complete visibility into their middleware systems.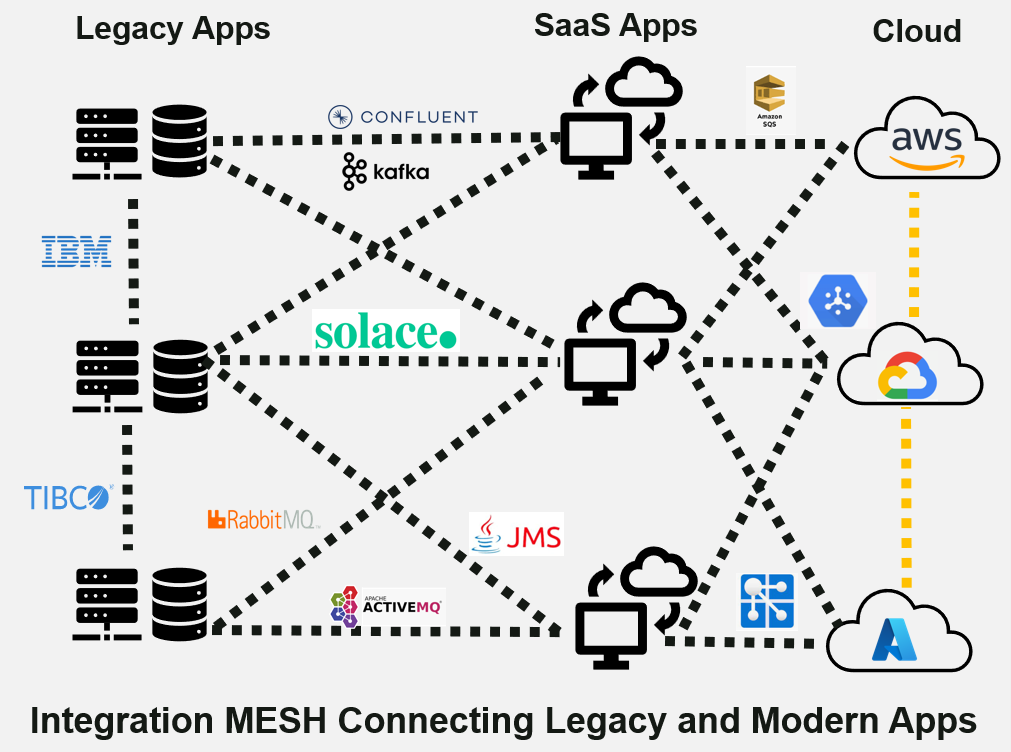 What is MESH?
MESH is an acronym for Messaging, Event Processing, and Streaming Across Hybrid Cloud. This is more than just middleware. It is an evolution beyond that and has become the nervous system that controls the entirety of the digital enterprise, whether on-site, hybrid or cloud. MESH has evolved from messaging to event processing to data streaming. These all still exist and have to be managed interoperably across the wide gamut of on-site, hybrid and cloud solutions deployed by businesses worldwide. This is where MESH comes into play.
An Integration MESH is a network of interconnected services and APIs facilitating communication between applications or microservices. It enables the components of a distributed system to interact as seamlessly as possible. It provides a distributed architecture that allows the business to scale and evolve faster.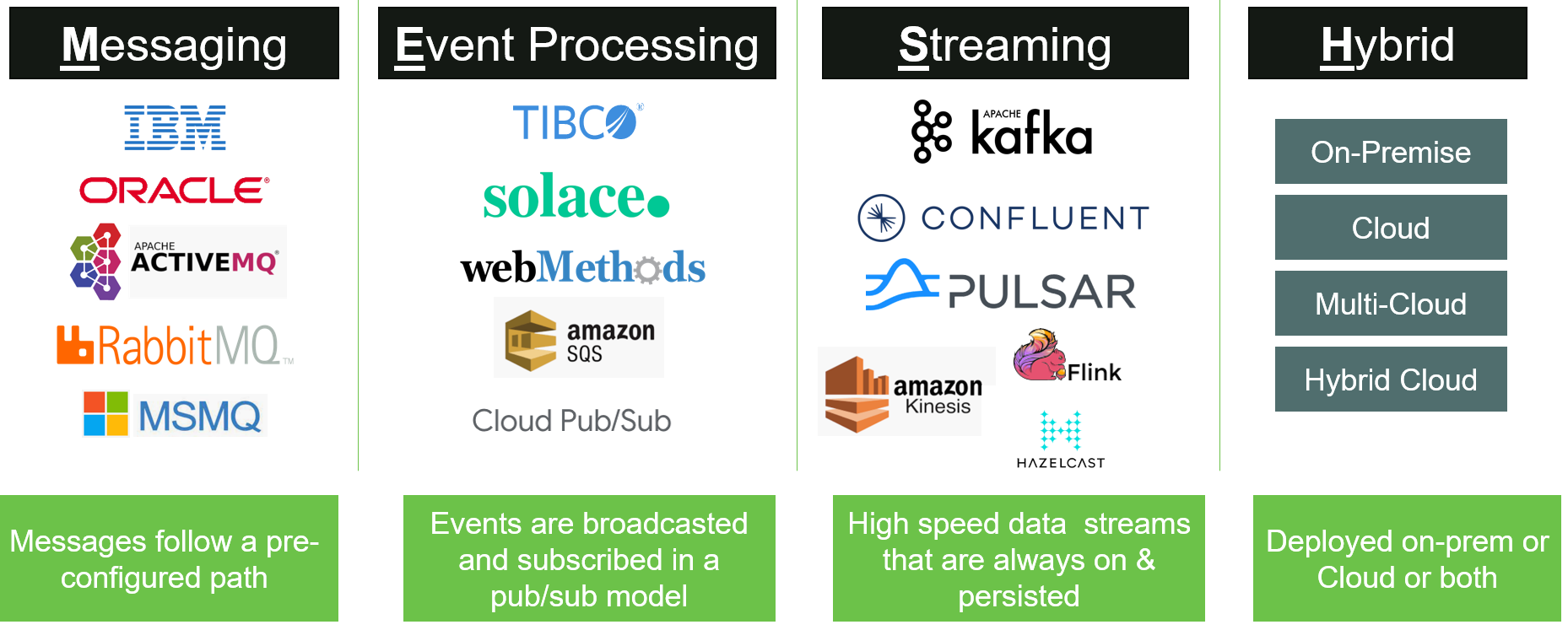 What is Distributed Transaction Tracing?
Distributed transaction tracing (DTT) tracks a transaction from start to finish across multiple services and APIs. It helps to analyze the system's performance as a whole rather than on a component-by-component basis. DTT provides visibility into transaction flows, which, in turn, helps identify issues that can cause slow performance or system crashes.
You can follow a single event throughout its journey, as it travels through the application stack such as Kafka to ActiveMQ to MQ or any similar platform, and get a holistic view of the message flow from the beginning to its destination. This can often be delivered using the OpenTelemetry standard in conjunction with the meshIQ platform.
Real-Time Insights
One key feature of Integration MESH that enables distributed transaction tracing is its ability to provide real-time insights into transactions. It does this by leveraging different protocols and technologies to capture and combine transaction data from disparate sources. This way, companies can get an accurate and up-to-date view of transaction flows and statuses across different systems. Furthermore, this capability extends beyond simple visibility to transaction monitoring, analysis, and management.
Centralized Governance and Control
Integration MESH also enables distributed transaction tracing by providing centralized management and control. This is made possible by the platform's ability to manage integrations from a central location, with granular visibility and control over individual transactions as they flow from Kafka to ActiveMQ to MQ or any similar platform. This way, companies can identify issues quickly, pinpoint the root cause, and resolve them promptly. Furthermore, this centralized approach offers better security, compliance, and governance, by managing data privacy and access across different systems.
How can meshIQ help deliver DTT?
meshIQ provides a data-driven approach to Distributed Transaction Tracing that is flexible and scalable enough to meet the demands of even the largest and most complex IT ecosystems. The meshIQ analytics engine collects transaction data from various sources, including logs, metrics, and traces, and uses it to identify patterns and anomalies across different services. The detailed dashboards and visualizations generate alerts and notifications that help DevOps teams to address problems before they escalate.
Benefits of using meshIQ for DTT
1) Enhanced visibility: meshIQ's detailed dashboards and visualizations provide a complete view of the transaction, reducing the time to identify and fix issues. The single pane of glass solution allows you to observe the entirety of the message journey throughout the diverse systems that comprise the ecosystem.
For many businesses, their message journeys are basically inside a black box that they are unable to see inside, and meshIQ is a market leader in the realm of observability.
2) Improved governance and collaboration: meshIQ fosters collaboration between teams through unique role-based access controls, which gives each team member the right level of access to the data they need. This guarantees that the correct permissions are assigned to those who need them and ensures good governance.
3) Automatic correlation and analytics: meshIQ's analytics engine automatically correlates transaction data from multiple sources, which speeds up troubleshooting and problem-solving. Pattern matching and machine learning can come into play to help identify potential problems or anomalies before they arise.
4) Scalable and flexible: meshIQ's data-driven approach to distributed transaction tracing is robust, scalable, and can handle the largest and most complex IT ecosystems. There is such a wide variety of software that is being used in the middleware messaging space, and much of it is older, legacy software. The scalability and flexibility offered by meshIQ allows for reliable integration across the diverse range of available software solutions.
Conclusion:
In conclusion, distributed transaction tracing is critical for companies looking to improve their system performance, reliability, and customer satisfaction. MESH is a platform that can deliver these capabilities by providing end-to-end visibility, standardization, centralized management, and a high degree of control. Moreover, the platform's ability to connect different systems and applications across complex and distributed architectures offers companies a holistic approach to integration and transaction management.
Join us for our biweekly TechTalk Tuesday series to learn more about our platform or contact us to find more.