De-risk your Messaging Middleware (before your preventable outage hits)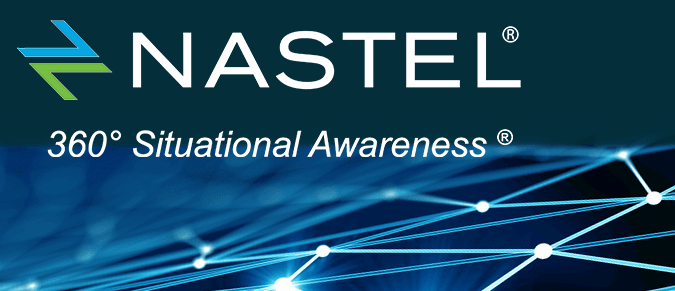 If you are an enterprise IT professional, you likely know that messaging middleware platforms are amongst the most stable. As a result, you also know that the organization that manages and maintains this critical part of the IT stack can suffer from under-resourcing.
In a recent poll of enterprises using IBM MQ and multi-middleware, 50% of the respondents said their shared services or messaging middleware team had decreased in size by at least 36% over the past 5-10 years, and a quarter of them said their team has decreased in size by more than half. All the respondents reported a decrease in their team and, from what I know about these types of enterprises, the MQ and multi-middleware workloads have only been increasing year-on-year.
The accepted business logic is to focus resources where more immediate issues exist. That has not traditionally been in the IBM MQ, IBM Integration Bus (IIB), TIBCO EMS, or even Apache Kafka estates. Is that a problem? Yes, it is!
100% of professionals polled see under-resourcing in this area as a growing risk. This chronic lack of investment exposes enterprise organizations to several hidden risks, resulting in rolling, cascading failures with serious impacts on the business, including reputation, user experience, and bottom-line revenue.
Delayed version upgrades, unaddressed Cloud migration-related complexities, and even minor configuration mistakes add to and magnify the risks to the point where competent professionals are unsure if the messaging middleware estate may already be compromised (see below).
If you run mission-critical apps on messaging middleware and your role includes IT Ops, DevOps, Shared Services, and/or the IBM MQ and messaging middleware estate, you are highly likely to have a growing problem and unacceptable risk in the middle of your IT stack.
However, it can be addressed before it results in a massive outage (or worse). One of the only things worse than being hit by an outage is when it was foreseeable and preventable by you and your team.
If you would like to learn more about these growing risks to your business watch this new OnDemand webinar where you will learn more about:
Top 5 Areas of Risk That Can Damage Your Business & Reputation
Top Indicators of Risk Associated with Underinvestment in Messaging Middleware
Pros and Cons of Addressing Risks Early vs. Later
Ways to Address Major Outages Early On, and Cost-Effectively
OnDemand Resource: De-risk your Messaging Middleware Infrastructure!
Presented by David Liff, Vice President at Nastel Technologies
Hosted by Steven Menges, Head of Product Management at Nastel and Director, Nastel Technologies Advisory Board
About David Liff: Mr. Liff is a customer-centric IT business and marketing leader known for using the broadest range of innovative techniques to understand and engage buyers best match the buying community at hand. David has over 27 years experience of in global technology "business to business" and "business to consumer" channels and direct marketing at a multitude of well-known corporations including HP (Hewlett Packard), Nimsoft, ArisGlobal, CA Technologies (Computer Associates), and Nastel Technologies. A published author, Mr. Liff is a dual US and European Citizen and is originally from the UK where he graduated from Westminster University. He lives in New York City.
About Steven Menges: A business-to-business (B2B) innovator and products executive with 20 years of progressive experience, Steven Menges is a frequent industry author and speaker on enterprise computing, data analytics, managed service providers (MSPs), IT Security, regulatory compliance, and buyer's journey-based engagement. Mr. Menges is also an Adjunct Instructor and Capstone/Thesis advisor at the NYU MS in Management and Systems (STEM) and MS in Integrated Marketing programs and is the co-developer of the Business-to-Business Marketing Maturity Model. Steven has an MBA in Strategic Planning from the University of Pittsburgh's Joseph M. Katz Graduate School of Business. Mr. Menges drives adoption and product efforts for Nastel Technologies and is the Nastel Technologies Advisory Board Director.