Airlines aiming to transform need modern Observability.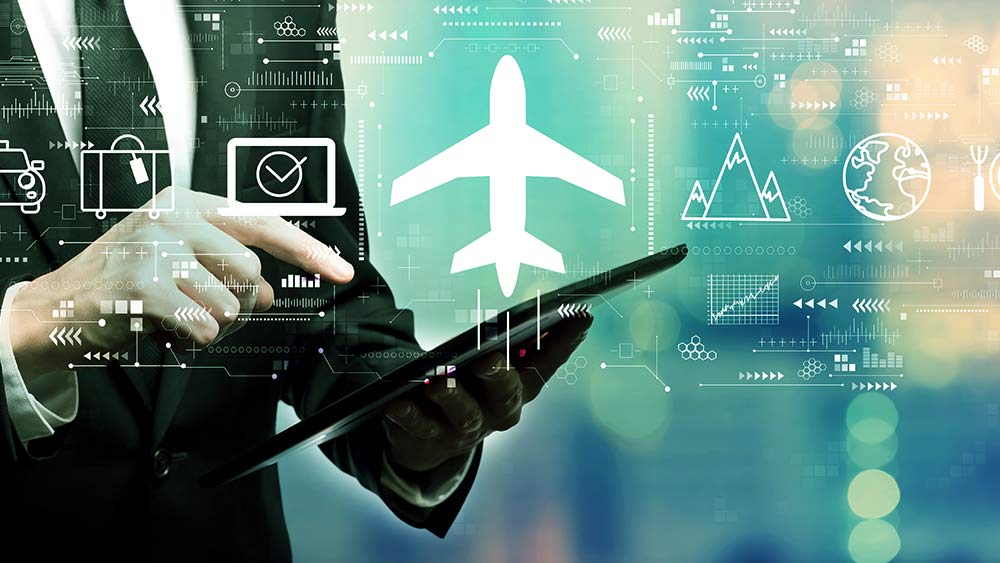 The last decade has been nothing but a roller coaster ride for the airline industry. The pandemic has transformed it forever and now it needs to reevaluate its digital transformation priorities on how to manage traveler expectations. Taking it a step further, travelers buying behavior is changing farther as now they will want to book tickets while chatting with an AI interface.
The transformation was already underway. In 2020, Google Cloud and Sabre announced a partnership to modernize Sabre. Recently, American Airlines announced their modern rebooking app launched in partnership with IBM. Lufthansa announced industry's first continuous pricing tailored to suit individual customer attributes.
Key goals from the Digital Transformation initiatives:
Revenue Optimization
Pricing/Dynamic Pricing
Enhanced Customer Experience & Engagement
Fleet modernization and Emissions reduction
To achieve these goals, airlines are already making investments and are expected to make significant investment in their IT infrastructure over the next few years as they recover from the pandemic and adopt newer technologies.
According to a recent airline industry insights report, IT investment reached $37B in 2022. The top three areas that airlines plan to bolster with IT development over the next few years include:
Cloud Computing – Scalability is a major issue for many airlines. From the customer facing website to internal apps, everything comes under strain during peak season and any delay due to weather etc. can cause an expensive meltdown. Scaling automatically using Cloud based infrastructure can lead to much smoother experience for airline staff and passengers.
Security – Safeguarding passenger and flight data is paramount along with the safety of the flight. With the tremendous risks posed by state-backed and private hacker groups around the world, it is crucial for airlines to invest in data security to safeguard stored data and enable secure integration with other airlines and government agencies.
Modernize Apps – As customer expectations evolve, Airlines have no option but to modernize their apps, providing features and enhancements that improve customer experience and loyalty.
All this is only achieved via modernization. Many of the systems used by airlines today are decades old and completely outdated. Airlines will continue to make investments into their IT landscapes to bring the technology used in the aviation industry up to the modern standards that are expected of businesses today and deliver more AI, facial recognition, Cloud based apps. All these modern applications also require modern Event driven architectures connecting these applications for better scalability and reliability.
Modern apps need better Observability
The older observability tools do not work for a few reasons.
The new Hybrid infrastructures where a combination new Cloud based apps work with older Mainframe/legacy apps, has a lot more components that needs to be monitored. The legacy monitoring cannot effectively monitor these components especially the Integration infrastructure gluing these apps.
Legacy observability platforms are not geared to monitor Cloud and Hybrid apps. They cannot be deployed in Kubernetes and scaled along with the app. Some of them cannot even be deployed in the Cloud or do not have plugins to monitor newer cloud technologies.
Lastly, there is the question of sampling, metrics and supporting modern tools such as Prometheus and Grafana. Legacy tools suffer from poor sampling rates and that increases the risk of outages as a delay of a few minutes can wreak havoc on application performance. Secondly, they may not fit into the modern observability vision.
Deliver Aviation excellence with meshIQ
At meshIQ, we specialize in monitoring Integration MESH and our observability platform is geared to monitor Messaging, Event Processing, Streaming infrastructures deployed across Hybrid cloud. We monitor mission critical MESH infrastructure that connects different aviation apps to each other over modern Integration patterns such as Event Driven Architectures. This results in higher reliability, and scalability of apps themselves reducing the risk of bottlenecks, slowdowns, and meltdowns during peak travel season.
Join us for our biweekly TechTalk Tuesday series to learn more about our platform or contact us to find more.